Milan 2014 DBMM Tournament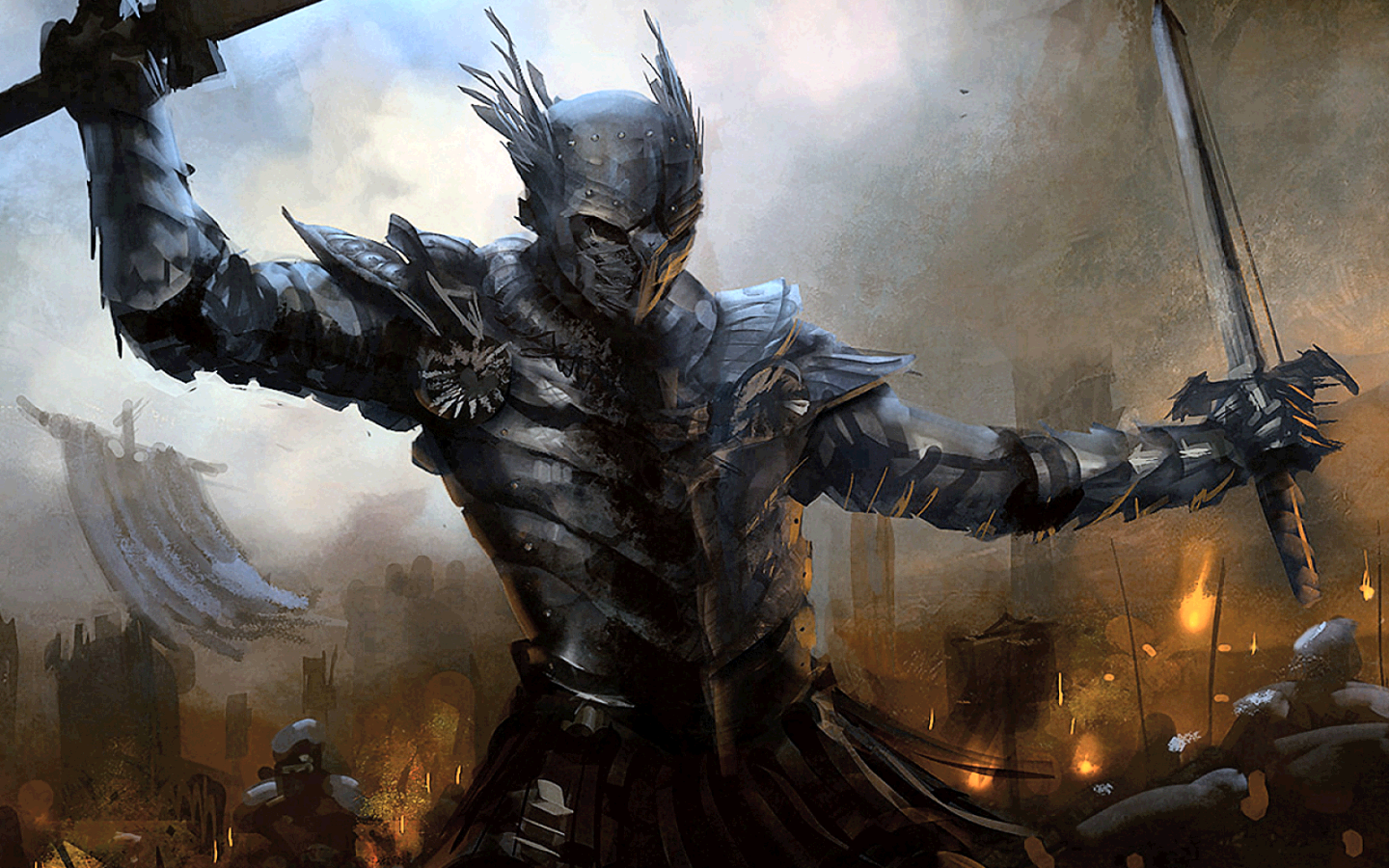 Torneo
di
Milano
Il
Torneo
di
DBMM "singolo"
di
Milano
si svolgerà l'8-9 novembre 2014 e sarà sul secondo periodo, dal 500 BC al 476 AD. Questo
torneo
partecipa al Campionato Italiano DBMM 2014-15 e non va confuso con quello organizzato dall'amico Lorenzo Mele, che si svolge in marzo ed è squadre.
Staff del
torneo
Invalutabile aiutante per tutto, meno male che c'è lui -> Paolo Viganò

Iscrizione

Per esigenze organizzative, la Ludoteca ci ha chiesto
di
sapere il numero esatto
di
partecipanti con largo anticipo per riservare il salone al nostro
torneo. Per questo motivo, invitiamo i giocatori a iscriversi il prima possibile, comunque entro e non oltre il 26 ottobre. Dovrete inviare una mail a Paolo Paglianti (
paglianti@gmail.com
) per iscrivervi indicando solo la vostra partecipazione, e una mail separata al list checker Marco Boniardi con la lista. Non basta mandare solo la lista! Il costo dell'iscrizione è
di
20 euro.
Liste

Le liste, da 400 punti, dovranno essere inviate al list checker entro il 26 ottobre. Le liste in ritardo, come da regolamento del Campionato DBMM italiano, riceveranno un un punto di penalizzazione al giorno che verrà applicato al termine del torneo.


Il list checker è Marco Boniardi e la sua mail è
marco.boniardi@mecc.polimi.it
. Marco sceglierà il suo esercito e invierà la lista all'organizzatore prima
di
controllare prima del 26 ottobre; inoltre, mostrerà la sua lista ai suoi avversari prima
di
ogni partita del
torneo.
Orario del
torneo
Sabato 8 novembre
10:00 - 10:30 Iscrizione e brioche:
11:00 - 14:45 prima partita

14:45 - 15:30 pranzo

15:30 - 19:15 seconda partita


21:00 consueto duello italo-tedesco-padovano su chi beve più alcol e si ricorda il proprio nome più a lungo senza usare la carta di identità

Domenica 9 novembre


9:00 - 12:45 terza partita

12:45 - 13:30 pranzo

13:30 - 17:15 quarta partita

17:30 - 18:00 premiazione e manate
di
Paglianti sulla schiena
di
Zullich
Si utilizzeranno le regole in inglese del DBMM 2.0 e chiarificazioni ufficiali

http://dbmm.org.uk/images/playaids/dbmm%20commentary%20v5_0_6_condensed.pdf
Il torneo si svolgerà su quattro round. Il tempo atmosferico e l'ora verranno utilizzate se uno dei due giocatori desidera farlo. Gli eserciti sono da 400 punti e le miniature da 15 mm e colorate. I pezzi dovranno consentire l'identificazione del tipo di unità senza ambiguità.

I giocatori dovranno portare i terreni da usare durante il torneo; In caso di contestazione, l'arbitro potrà eliminare (verranno rimossi senza possibilità di sostituzione se già piazzati) i pezzi di terreno con forme e sagome non regolamentari.
Le partite dureranno 3 ore e 30 minuti, più un periodo di 1-15 minuti deciso dall'arbitro, che lo comunicherà solo al suo avversario in caso di arbitro-giocatore.

Quando la partita inizia, i ritardi superiori a 20 minuti senza giustificazione valida e senza avviso all'arbitro e all'organizzatore risulteranno in un 25-0 per l'avversario.
Quando viene segnalata la fine della partita, si termina immediatamente, a meno di non aver già iniziato i combattimenti. I turni possono quindi essere dispari.

Inglese----

The Milan DBMM tournament will be held on 8th-9th November 2014: it will be on a single pool Second Period (500 BC-476 AD). This tournament is part of DBMM Italian Championship 2014-15 and should not be confused with the mid-March Team DBMM Tournament of our friend Lorenzo Mele.
Tournament staff, for info and chat
Organizer Paolo Paglianti email-> paglianti@gmail.com
List checker Marco Boniardi -> marco.boniardi@polimi.it
Umpire-Player -> Lorenzo Mele lorenzomele@libero.it
All-around helper and good guy -> Paolo Viganò

Subscription
Due to organizing issues, the Ludoteca endlevel boss asked to have the exact number of DBMM players. The sooner you decide to come and tell us, the better. In any case, we need to have the final number of players on the 26th October. You are kindly asked to send an email to the organizer (Paolo Paglianti - paglianti@gmail.com) within the 26th October. Also, you will need to send the complete army list to the list checker, Marco Boniardi, with a different email. The subscription is 20 euros.
Lists
Players will need to send the 400 points lists to the list checker within the 26h October. If you send the list later, you will suffer one point less on the final classment for each day.
For the lists, we will take in consideration the last errata officially published
http://www.dbmm.org.uk/images/resources/dbmm%20list%20clarifications%20v1.0.pdf
The list checker is Marco Boniardi (marco.boniardi@polimi.it). Marco will choose his army and send his full list to the organizer before 26th October; besides, he will show the full list to all his opponents during the tournament.
Tournament timing
Saturday 8th November

10:00 - 10:30 Enrollment, world famous Milanese brioches breakfast, and handshake from Paolo
11:00 - 14:45 first game
14:45 - 15:30 lunch
15:30 - 19:15 second game
21:00 Usual German-Italian-Paudan match on which team drinks more alchol and remeber his first name without using ID card

Sunday 9th November
9:00 - 12:45 third game
12:45 - 13:30 lunch
13:30 - 17:15 fourth game
17:30 - 18:00 prize giving a pat on each other's back
Tournament rules
Every player will use DBMM ruleset in English 2.0 with the official emendaments
http://dbmm.org.uk/images/playaids/dbmm%20commentary%20v5_0_6_condensed.pdf
The tournament will be on four games. If one of the two players in each game wants to use weather and hour, they will be fully used. Armies will be on 400 points and with 15mm miniatures. The miniatures need to be properly painted and representive of their unit type.
Players need to provede their own terrains for table setup. In case of objection or formal protest, the Umpire can choose to eliminate (ie the piece is removed from table if already deployed and not substitued) terrains with irregular shapes.
Games will last 3 hours and 30 minutes, plus a period of 1-15 minutes randomly choosen by the umpire before each game starts. In case of Umpire-player, he will spoil to his opponent this bonus random period so they will both know how long the game will exactly lasts.
When the game begins, if a player arrives later than 20 minutes to his table, he will lose 0-25 to his opponent, if he doesn't warn the Umpire and the Organizer.
When the Umpire calls for the end of the game, any game will stop immediately (no need to have a pair numbers of bounds) except for the shooting and combat phase if already started when the the call arrives.
Italian classment