Men of iron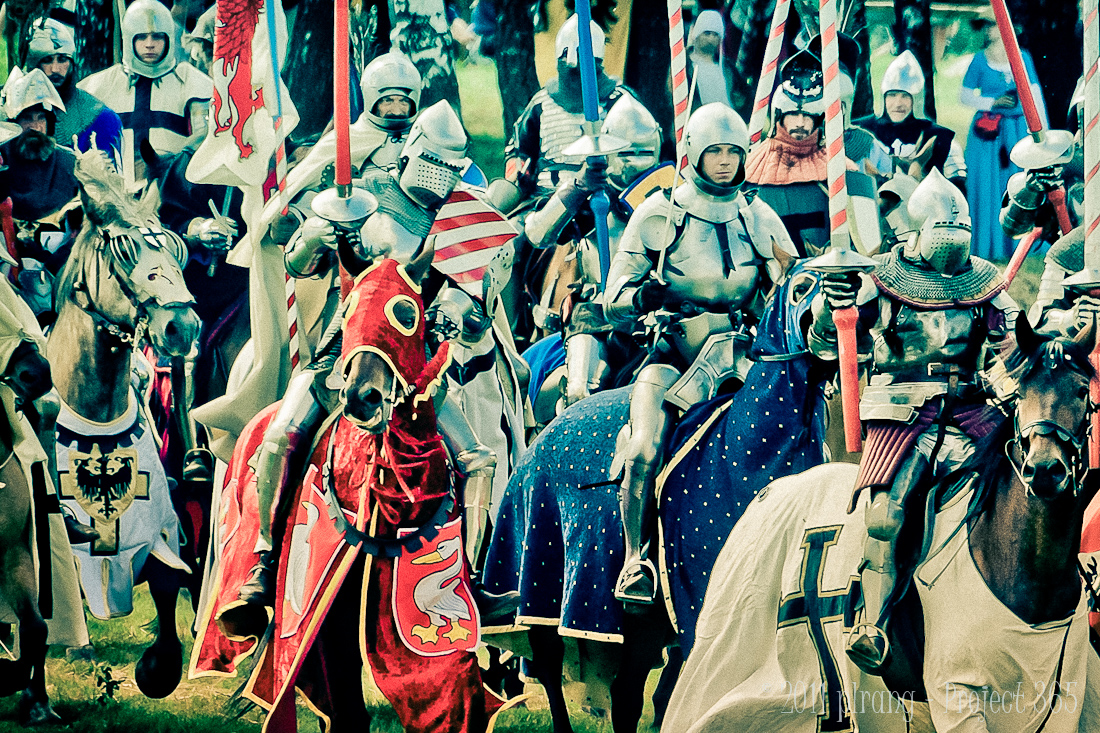 On 11th december 2011 the tournament "Men of iron" will be held in Milan, in Games Academy hall, via Valparaiso 2, at 9.30.
The theme will be about the rise to dominance of western knights in feudal Europe, from the battle of Hastings in 1066, where Norman caballarii smashed the Saxon shieldwall, until the great defeat suffered by a feudal army from infantry in 1302 at Courtrai.
The players will use a western feudal army or one of their enemies.
The tournament will be over three games, of 150 minutes each.
The rules used will be the DBMM 2.0 version, using 350AP, with no weather and time of the day, because of the limited time the battles will last.
The only armies allowed are listed below in the time span 1066-1314:
Book 3

1- Early Slav

18- Breton

19- Welsh

21- Italian Lombard

26- Early Serbian

33- Early Muslim North Africa and Sicily

34- Andalusian

35- Feudal Spanish

40- Norse Viking and Leidang

45- Pre Feudal Scots

46- Norse Irish

52- West Frankish

53- East Frankish

54- Dynastic Bedouin

63- Early Polish

66- Fatimid Egyptian

68- Early Hungarian

72- Anglo-Danish

73- Communal Italian

74- Seljuq Turks (A. Miguez)

75- Islamic Berber

76- Kostantinian Byzantine

77- Papal Italian

78- Scots Isles and Highland

Book 4

1- Komnenan Byzantine

2- Cilician Armenian

3- Anglo Norman

4- Feudal French (N. Begovic)

5- Sicilian

6- Syrian

7- Early Crusaders

13- Medieval German (M. Cisotto)

16- Scots Common

17- Later Crusader (D. Peroni)

18- Lithuanian

20- Ayyubud Egyptian

21- Anglo Irish

22- Serbian Empire

23- Feudal English

25- Later Bulgar

26- Lusignan Cypriot

27- Estonian

28- Prussian

30- Teutonic Order

31- Nikaian Byzantine

32- Romanian Frank

33- Epirot Byzantine

35- Mongol Conquest (only in Europe)

38- Granadine

39- Navarrese

41- Early Swiss

43- Later Hungarian (M. Cioffi)

44- Post Mongol Russian

45- Mamluk Egyptian

46- Ilkhanid (M. Vecchia)

49- Anatolian Turkoman

50- Palaiologan Byzantine

51- Morean Byzantine

54- Medieval Scandinavian

55- Ottoman

56- Order of St. John

57- Low Countires

58- Medieval Irish
To have as much army variety as possible, the subscribing player first to pick an army will receive a bonus of +2 points to his classment score. The second to pick the same army, will have a 0 bonus score, the third -2, the fourth -4 and so on.
The subscription will open on 17th october 2011. To subscribe and pick an army, the army list must be sent.
The army pool showing the subscribed players (showed in red on this page) and armies selected will be updated in real time.
The subscription will cost 7 Euro.
The army lists must be sent before the 1st of december 2011.
Please contact the administrator to subscribe or if needing further informations.