Hundred years war English
This army has been bought on ebay. I was lucky enough to win it with a low bid.
The figures are a mix of different manifacturers, with Museum making most of the archers. The quality is average, and the army has all the elements I needed in the period I wanted. I guess the former owner was an experienced wargamer.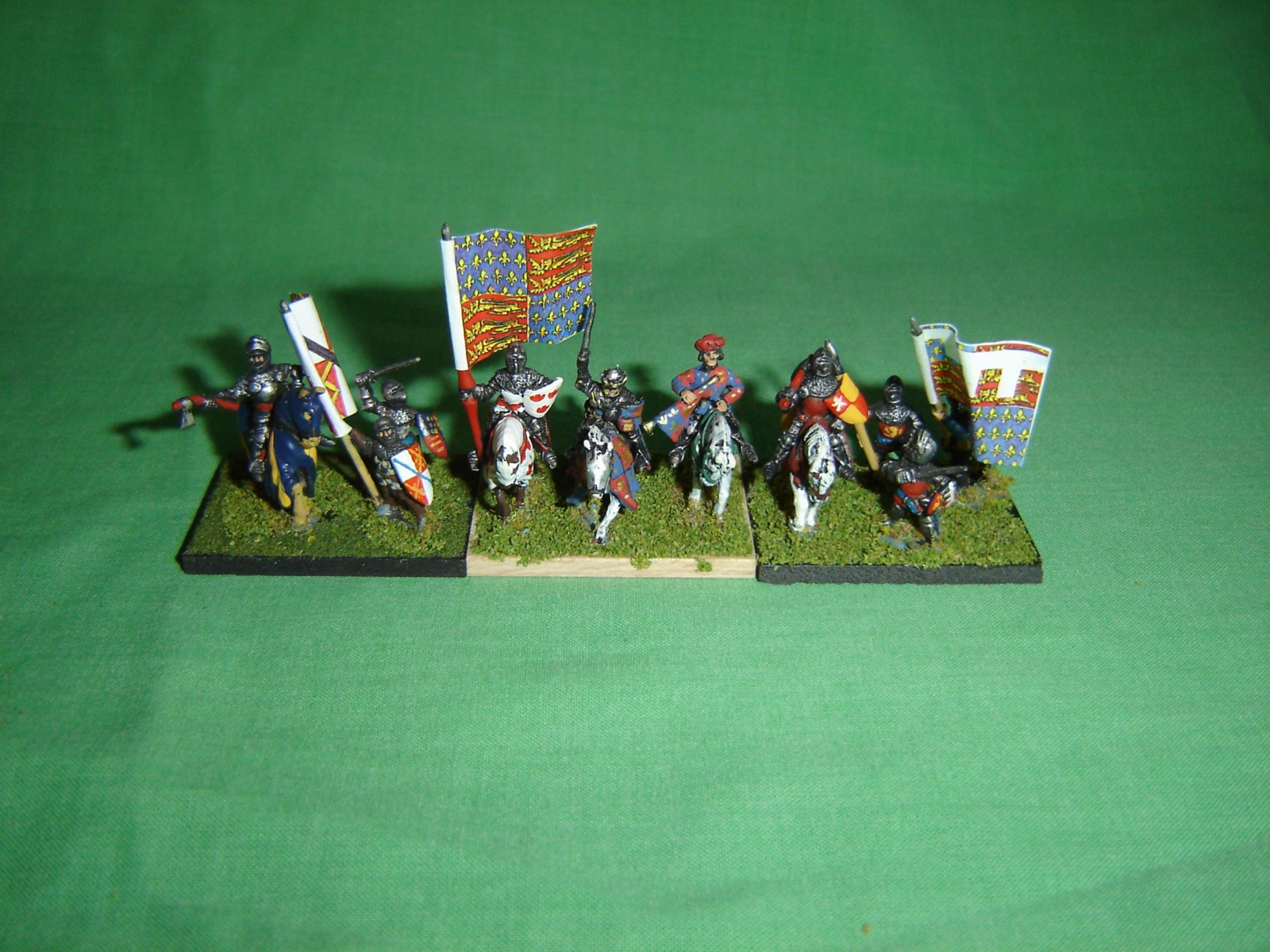 Army generals. I use them as reserve, ready to deliver a charge should the enemy pierce my line.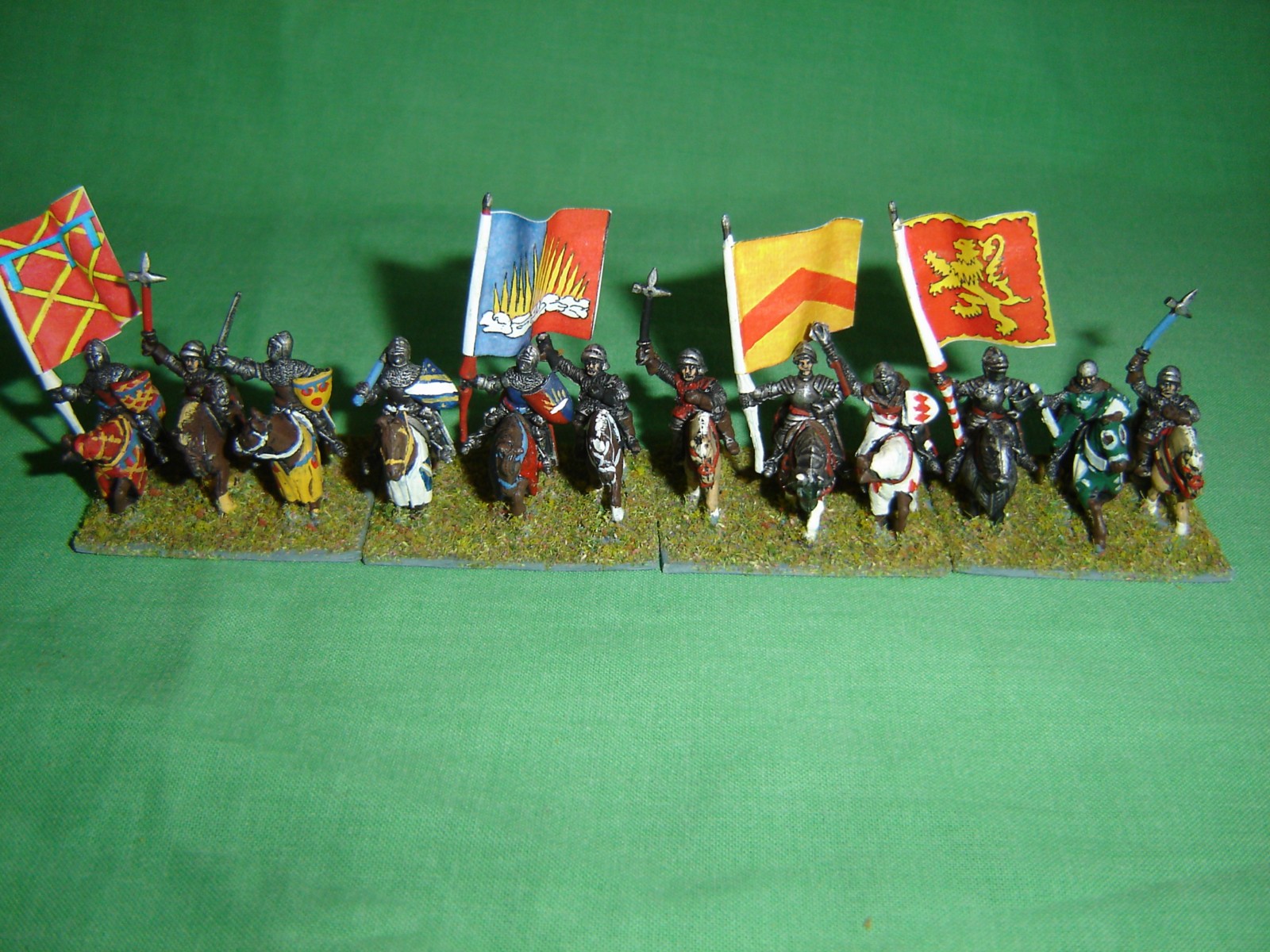 Gascon nobles. If terrain is closed I use them as army reserve under CiC control, otherwise they are on a wing ready to charge enemy after some archer barrage has disordered them.
The bulk of the army and the most dreaded part, RBwS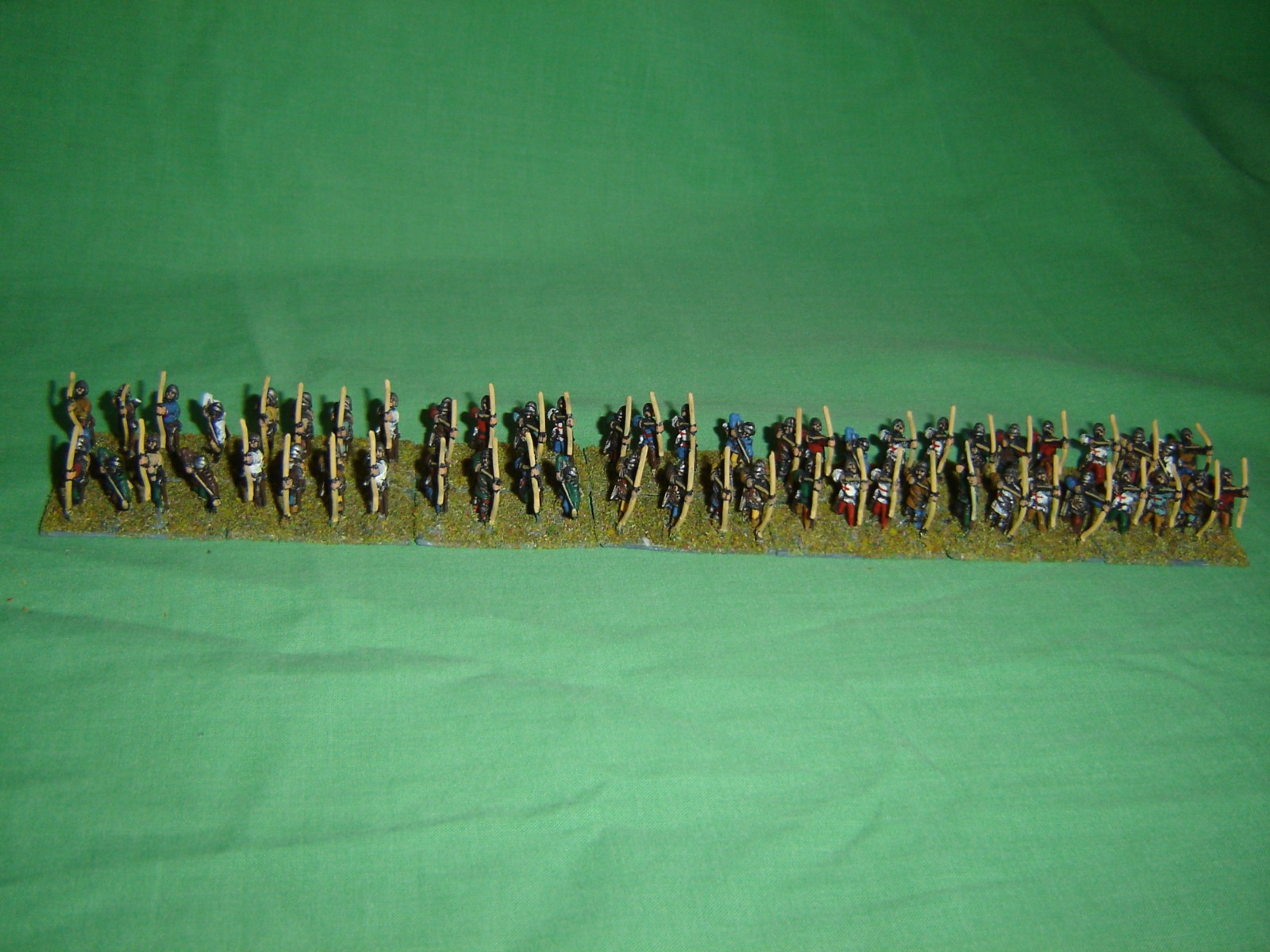 More archers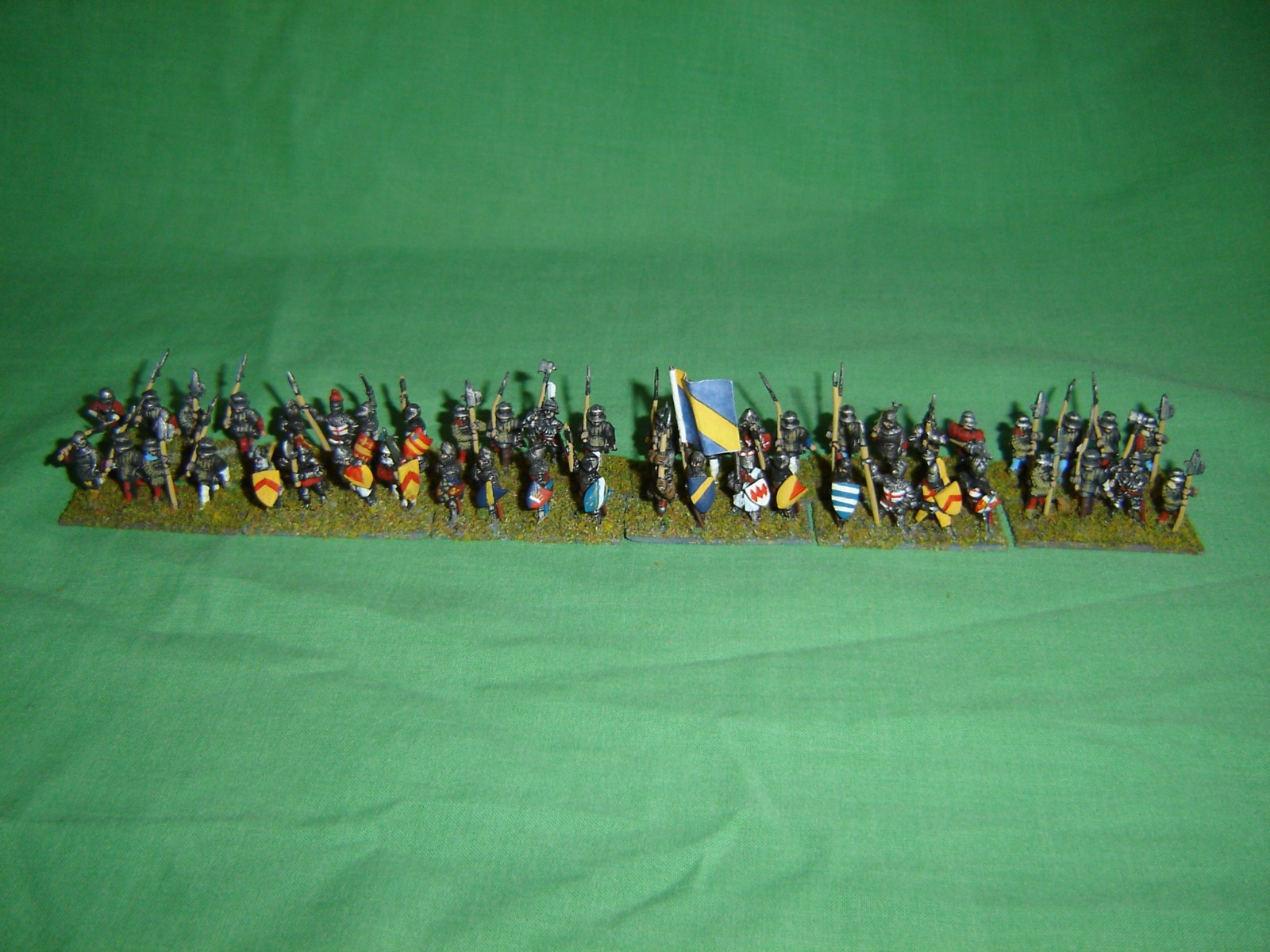 Dismounted nobles. Usually I deploy them directly on foot, I do not dare to engage them as RKnI, except against lowly enemy troops